Photoshop is computer software that's used to alter images on the computer. It's used for things like photo manipulation, image retouching, and image composition.
If you've ever wanted to learn Photoshop, this is the perfect place for you. You can also learn how to use Photoshop from Ess Institute. This will be great for hobbyists or professionals in need of a new skill. If you love graphic design and want to create more amazing work, this is for you. In this course, we will teach even beginners how to get started with Photoshop so they don't feel intimidated by the software anymore. 
Photoshop Course Syllabus
Getting to Know the Work Area

 The Photoshop Environment

 Creating Custom Workspaces

 Image Magnification

 Undoing Mistakes and the History Palette

 Using the options bar and other panels

 Using the Tools

 Displaying Drawing Guides

 Setting Preferences

 Photoshop Image Manipulation

 Basic image editing & Cropping an Image

 Bitmap & Vector Images

 Image Size and Resolution Settings

 Scanning Images & Placing Files

 Supported import and export formats

 Colour Basics, Modes & Models

 Colour Management

 Using the Colour Picker

 Selecting colours with the Eyedropper Tool

 Selecting colours with the Swatches Palette

 Photoshop Tools

 Parts of the Toolbox

 Toolbox shortcuts

 Tool Options

 Marquees, Magic wand & Lassos Tool

 Move, Crop & Slice Tool

 Healing Brush Tool

 Pattern Stamp & Clone Stamp Tool

 Patch, Pencil & Paintbrush Tool

 Colour Replacement Tool

 Eraser & History Brushes Tool

 Gradient & Paint Bucket Tool

 Burn-dodge-sponge Tool

 Blur-sharpen-smudge Tool

 Shapes-line-rectangle-polygon Tool

 Path Selection Tool
 Pen & Type Tool

 3D & Hand-Zoom Tool

 Transforms, Using free transform

 Move, Rotate & Scale

 Skew Distort & Perspective

 Invert, Flip-vertical & horizontal

 Rotate 180, 90ocw, 90occw

 Layer Basics

 About Layers-fill and adjustment Layers

 Using the Layers Palette

 Creating, Deleting & Moving Layers

 Layer Opacity & Locking Layers

 Layer modes and blending options

 Apply Layers Style

 Flatting and saving file

 Working with selections

 Using the quick selection tool

 Moving a selected area

 Manipulating selection

 Refining the edges of a selection

 Masks and channels

 Editing a mask

 Filter effect to a masked selection

 Creating a Gradient mask

 Actions & Using the action palette

 Recording, Playing & Editing action

 Loading a saved action

 Text editing and special effects

 About the type Layer

 Creating horizontal and vertical type

 Horizontal and vertical type mask tools

 Using character palette for text editing

 Creating text warp & Rasterizing type

 Converting type to Shapes

 Adding effect to text

 Photoshop Special effects and Filters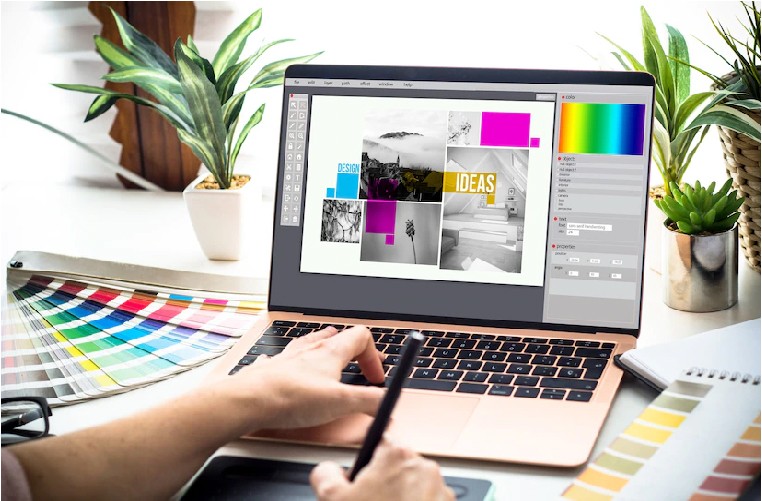 Photoshop is Adobe's photo editing, graphic design, and image creation software. With this software, you can edit raster (pixel-based) images as well as vector graphics.