Best Python Course Near you
ESS Computer Institute is one of the best institutes for Basic python Training Courses in Dwarka Mor. ESS Institute is a reputed training institute that offers a wide range of training courses on Basic python.
Introduction to Python
Core Programming Fundamentals 
Working with Strings
Comprehension 
Functions
Modules and Packages
Exceptions Handling
File Handling 
Object-Oriented Programming 
Regular Expression
Multithreading 
Database Connectivity
Graphical User Interface (GUI) 
Networking 
Working with NUMPHY Modules 
Working with PANDAS Modules 
Data Visualization with MatPlotLib
Web Development using Django
Introduction with Data Science 
Introduction with Data Science with Python 
Python Basics Basics Syntax, Data Structure 
Python Concepts(Core) 
NUMPHY Package 
Introduction to Pandas
Data Manipulating using Pandas 
Pandas Package 
Python Advanced: Data Mugging with Pandas 
Python Advance: Visualization with MatPlotLib
Statistics for Data Science 
Intro to statistics 
Harnessing 
Exploratory 
Distributions
Hypothesis and Computational techniques! 
Correction and Regression
Introduction to Machine Learning
Unsupervised Learning 
Supervised Learning 
Advance Machine Learning Concepts 
Principle Component Analysis (PCA) 
Random Forest – Ensemble 
Support Vector Machine (SUN) 
Naive Bayes Classifier 
Recommender System
Apache SPARK – Machine Learning on 
Big Dat
MERN Stack Development: This well-liked open-source technology stack makes it possible to develop dynamic websites that are scalable, reliable, and effective. What is MERN stack? How does it function? How are these apps organized on the contemporary internet? How everything functions internally and how they are hosted. We'll pay close attention and comprehend everything!
This course aims to give you the complete knowledge and practical skills what you need to design robust and scalable web applications, regardless of your level of experience Whether you're a developer with experience hoping to upgrade your skills or someone just attempting to get started.
Tools and Technologies covered
MongoDB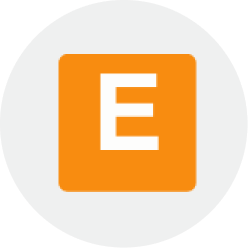 Express JS
React JS
Node JS
Get Certified and Grow your career
You will receive a certificate from ESS Institute for completing the Basic Python course that will help you find the most relevant jobs like… 
Python Web Developer, Software Engineer, Automation Testing Engineer, Data Analyst, Data Scientist, Machine Learning Engineer
Web Frameworks, Object Relational Mapping, AI and Machine Learning, Front-end technologies, Git, Communication Skills
Python Web Developer, Software Engineer, Automation Testing Engineer, Data Analyst, Data Scientist, Machine Learning Engineer
Fresher, BSC, BCS, BCA or engineering graduate or experienced person from non it fields like civil, mechanical, electronics engineers.
Candidates should beat least 17 years of age and should have passed Class X from any recognized board.
Frequently Asked Questions
Look at the most common frequently asked questions of students in 2023-24
It is imperative that before learning the MERN stack, one has a basic understanding of web development. You must therefore have knowledge of HTML5, CSS3, and JavaScript before you can begin learning MERN Stack. Gaining these skill sets will help you learn MERN Stack more quickly as you work your way through its complexities. But if you are a beginner, it won't be a big issue to get all these things. Your basics will be all cleared with in the course itself.
MERN Stack outperforms rival Stacks in Ul rendering and performance, is still fully open-source, and only requires JavaScript as its programming language. The JavaScript library/framework used by MERN Stack is React.js, as opposed to Angular.js, which is the only distinction between it and MEAN Stack. Therefore, the differences in Ul rendering and performance are found in the framework and library. Although the Angular.js framework and the React.js library are more recent, there are advantages and disadvantages to both. Additionally, Angular.js has a steeper learning curve than React.js, according to some programmers.
MERN Stack is a highly sought-after skill because creating modern web pages and applications is critical for almost every business, large or small. The technologies in this stack are the current industry leaders for dynamic and responsive JavaScript programming. If you've worked with other web stacks, learning MERN could be just what you need to advance your career. MERN is a great option if you're learning web stacks for the first time because of its wide range of applications. MERN Stack developers frequently benefit from high beginning pay, remote work options, and chances for continued professional growth.
In today's digital age, Files are an essential part of any operating system, and they are used to store, organize, and manage …
The intricate world of memory allocation, where data is stored and accessible within a computer's memory, is hidden behind the scenes of …
Games have evolved into a platform for immersive experiences, interactive narrative, and never-ending entertainment in today's quickly changing technological environment. Have you …