Advance Diploma in Computer Application Course (ADCA)
DCA, Diploma in Computer Applications, is a 18 MONTHS diploma course in the field of Computer Applications which involves the study of numerous computer applications such as MS Office, Internet Applications, Operating System, Accounting , Graphics such as Photoshop , coral draw, and web content like HTML and CSS  among other subjects.
JOB ORIENTATION AFTER DOING (ADCA)
Applications support engineer 
Computer Technician 
Data Entry Operator 
Application Support Executive 
BPO Executive 
Back Office Executive 
Computer Operator 
Clerk
Systems Officer 
Computer Operator
COMPLETE SLLYBUS OF DCA (DURATION 12 MONTHS)
MS-WORD- Microsoft Word or MS Word is a graphical word processing program that users can type with. It is made by the computer company Microsoft.
MS-EXCEL-MS Excel is a commonly used Microsoft Office application. It is a spreadsheet program that is used to save and analyze numerical data.
MS-POWER POINT-PowerPoint is presentation software that enables users to create engaging presentations that consist of individual pages, or slides, which may contain text, graphics, sound, movies, hyperlinks, and other objects.
(MODULE-II) WEB DESIGNING
Web design refers to the design of websites that are displayed on the internet. It usually refers to the user experience aspects of website development rather than software development. Web design used to be focused on designing websites for desktop browsers.
A web designer works on the appearance, layout, and, in some cases, content of a website. Appearance, for instance, relates to the colors, font, and images used.
HTML- HTML stands for HyperText Markup Language. It is used to design web pages using a markup language
HTML-5
Introduction of HTML
HTML LISTS
Table in HTML
Images in HTML
Forms
Admission Form 
Govt. Exam Form 
Feedback Forms 
Other Forms 
Forms Types 
Text 
Password 
Radio 
Checkbox
Marquee Tool
Behaviour 
 Direction 
 Loop 
 Scrollment Amount
Worksheet Of HTML 
Resume & CV 
 Google Page 
 Facebook Page 
 Pamplets
CSS– CSS stands for Cascading Style Sheets. It is the language for describing the presentation of Web pages, including colours, layout, and fonts, thus making our web pages presentable to the users.
Introduction of CSS
Types of CSS
CSS Coding
Font Properties
Border Properties
How To Fill Griadent & Image
Positioning
Animation
Make Different Logos And Shapes
CSS Worksheet
JAVA SCRIPT-JavaScript is a lightweight, cross-platform, and interpreted scripting language. It is well-known for the development of web pages, many non-browser environments also use it.
Introduction of Javascript

Adittion 
Substraction 
Multiplication 
Divide

Javascript Alerts An Pop Ups
(MODULE-III) GRAPHIC DESIGNING
Graphic designing graphics for use in media products such as magazines, labels, advertising, and signage.
ADOBE PHOTOSHOP– Adobe Photoshop is software that is extensively used for raster image editing, graphic design and digital art. It makes use of layering to allow for depth and flexibility in the design and editing process, as well as provide powerful editing tools, that when combined, are capable of just about anything.
COREL DRAW – CorelDraw (styled CorelDRAW) is a vector graphics editor developed and marketed by Corel Corporation. It is also the name of the Corel graphics suite, which includes the bitmap-image editor Corel Photo-Paint as well as other graphics-related programs.
ADOBE ILLUSTRATOR- Adobe Illustrator is a professional vector-based design and drawing program.  Used as part of a larger design workflow, Illustrator allows for the creation of everything from single design elements to entire compositions. Designers use Illustrator to create posters, symbols, logos, patterns, icons, etc.
1. Introduction of Tally
2. Basics of Accounting
3. Formation of company
4. Masters of tally
Accounts info 
Single and multiple ledgers
Alteration of ledgers
Deletion of ledgers
Groups of Tally
Inventory details
Stock groups, categories and stock items
5. Vouchers entries
Company features details
Payment, receipt, journal, and contra 
Voucher mode and invoice mode
Sale and purchase invoices
Debit and credit notes details 
Order processing 

Purchase and sales order processing
Purchase and sales challan
Rejections
Invoicing 
Returns and payments/receipts

Modes of discounts
6. Manufacturing of goods
Purchasing of goods
Bills of material 
Voucher creations 
Manufacturing details 
7. Payroll maintenance
Employees group, categories
Employees details
Units 
Attendance heads
Pay heads
Attendance of employees 
Payroll voucher details
8. Analysis of data
Balance sheet 
Profit and loss and trial balance
Stock details and summary
Daybook
Outstanding's and payables analysis
 Godown management
9. Taxation
Vat: payable, refundable, and multi vat
CST
Service tax
10. GST (goods and services tax)
Introduction of GST
Establishment of tally
Components of tally
Dealers of market
Rules and rates of GST
Benefits of GST
Statutory and taxation 
Goods and services treatment in tally
Inter state
Intra state
Multi GST
GST with discounts
GSTIN details
Printing of invoicing
Analysis of GST
Computation of GST
Payment  transaction of GST
11. TDS
12. Practical problems of tally 
13. Worksheets
(MODULE-V)- ADVANCE EXCEL
Advanced Excel is all about mastery over formulas, VBA (Visual Basic for Applications) programming, and other Excel features for handling complex tasks. Experts can use Excel for more advanced purposes like data analytics and simulation.
1. Introduction of Excel
2. Formats of cells
3. Conditional formatting with rules and colors
4. Working with cells
5. Protection excel data
6. Working with charts
7. Formulae
Sum of entire cells, particular cells

Subtraction, multiplication and division

Average formula, rank

Conditional formulae

Mark sheet creation

Payroll sheet creation

Countif and sumif

Countifs and sumifs with multiple conditions

Lookup, vlookup and hlookup formulas

Fixing of formulae

Pmt (per month installment  calculation)

Simple interest calculation

Running total

Text formula

Concatenate formula

Round formulae
8. Worksheets
9. Bills creation with GST
10. Attendance sheet format
(MODULE-VI)- ADVANCE ACCOUNTING
Post dated voucher entry

Interest calculation

Job costing 

Cost centers

Price level/ multiple price level

Sale of assets with depreciation

Zero / actual valued

Bills transection in voucher mode

Export & import

Company backup/ restore

Logo

Multi-Currency

Invoice printing

Cheque printing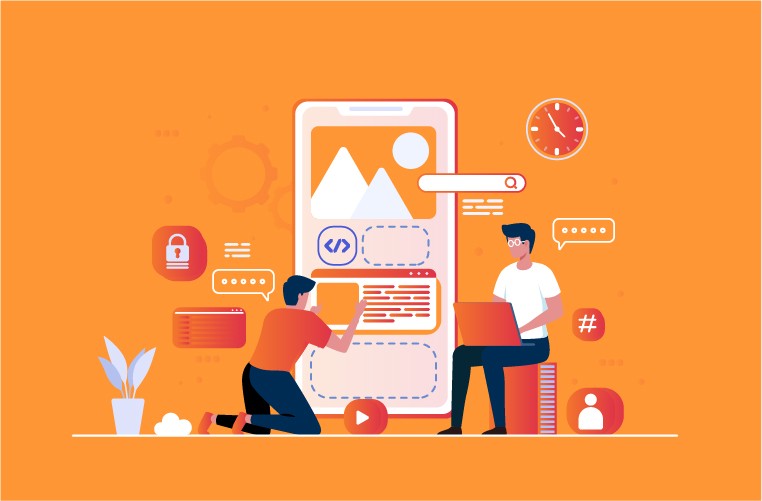 ADVANCE DIPLOMA IN COMPUTER APPLICATIONS (ADCA)
Advance Diploma in Computer Applications, is a 18 MONTHS diploma course in the field of Computer Applications which involves the study of numerous computer applications such as MS Office, Internet Applications, Operating System, Accounting , Graphics such as Photoshop , coral draw, and web content like HTML and CSS among other subjects.